Welcome to the Adult Services page of the Lower Providence Community Library website.  Find upcoming Programs & Events, check out our Resources for Readers, and send us your recommendations for books, DVDs, and other materials you would like to have in the library.  Also, please let us know if you have any ideas for programming. We would love to hear from you!
To register for programs, email Barbara Loewengart or call the library at 610-666-6640 for the Circulation Desk.
---
Adult Yoga
Yoga taught by certified yoga instructor Kamini Patel via Zoom. Class times are as follows:

Monday @ 4:00 pm
Tuesday @ 7:30 pm
Wednesday @ 12 noon
Friday @ 12 noon

Zoom ID    6568878396
Password  000816

Register For Adult Yoga
Chair Yoga for Adults
Chair yoga (gentle yoga for people with less mobility) taught by certified yoga instructor Kamini Patel via Zoom on Tuesdays at 2:00 pm and Thursdays at 4:00 pm.

Zoom ID    6568878396
Password  000816
Register For Chair Yoga
Meditation Sessions
Experience the many benefits of meditation.  Meets Monday evenings via Zoom at 7:00 pm. Taught by Roger Shaughnessy, YT-200.  Please contact Roger directly via email  with the subject line "Monday Night Meditation" at rvshaughnessy@yahoo.com
Please join us for FREE meditation sessions. Open to all levels. Bring your active mind and wear comfortable clothing.
Register For Meditation Sessions
On Wednesday, August 25 at 6:30 pm we will be discussing Interpreter of Maladies by Jhumpa Lahiri.  Our discussion will be held outdoors if the weather cooperates.  Please email Library Director Marija Skoog at mlskoog@mclinc.org to register.  All are welcome!
Maladies both accurately diagnosed and misinterpreted, matters both temporary and life changing, relationships in flux and unshakeable, unexpected blessings and sudden calamities, and the powers of survival—these are among the themes of Jhumpa Lahiri's extraordinary, Pulitzer Prize-winning debut collection of stories. Traveling from India to New England and back again, Lahiri charts the emotional voyages of characters seeking love beyond the barriers of nations, cultures, religions, and generations. Imbued with the sensual details of both Indian and American cultures, they also speak with universal eloquence and compassion to everyone who has ever felt like an outsider. Like the interpreter of the title story—which was selected for both the O. Henry Award and The Best American Short Stories—Lahiri translates between the ancient traditions of her ancestors and the sometimes baffling prospects of the New World. Including three stories first published in The New Yorker, Interpreter of Maladies introduces, in the words of Frederick Busch, "a writer with a steady, penetrating gaze. Lahiri honors the vastness and variousness of the world."  (From the publisher.)
Register For The Evening Book Discussion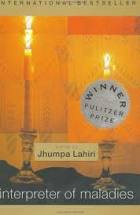 On Tuesday, August 17 at 12:30 pm, we will be discussing Everyone Brave is Forgiven by Chris Cleave. Please email Reference librarian Barbara Loewengart at bloewengart@mclinc.org for more information or to register.  All are welcome!
London, 1939.
The day war is declared, Mary North leaves finishing school unfinished, goes straight to the War Office, and signs up.
Tom Shaw decides to ignore the war—until he learns his roommate Alistair Heath has unexpectedly enlisted. Then the conflict can no longer be avoided.
Young, bright, and brave, Mary is certain she'd be a marvelous spy. When she is—bewilderingly—made a teacher, she finds herself defying prejudice to protect the children her country would rather forget.
Tom, meanwhile, finds that he will do anything for Mary.
And when Mary and Alistair meet, it is love, as well as war, that will test them in ways they could not have imagined, entangling three lives in violence and passion, friendship and deception, inexorably shaping their hopes and dreams.
Set in London during the years of 1939–1942, when citizens had slim hope of survival, much less victory; and on the strategic island of Malta, which was daily devastated by the Axis barrage, Everyone Brave is Forgiven features little-known history and a perfect wartime love story inspired by the real-life love letters between Chris Cleave's grandparents.
This dazzling novel dares us to understand that, against the great theater of world events, it is the intimate losses, the small battles, the daily human triumphs that change us most. (From the publisher.)
Register For The Afternoon Book Discussion Group
A Different Kind of Book Club

A Different Kind of Book Club focuses on reading books with happy endings (romance, light fantasy, cozy mysteries and the occasional nonfiction). New members are welcome.
On Tuesday, August 17 at 7:00 pm, the club will be discussing The Bookshop on the Corner by Jenny Colgan. Meets on the 3rd Tuesday of each month. For the September 21 meeting the club will be discussing The Curious Incident of the Dog in the Night-Time by Mark Haddon. All are welcome to join. Please email Debra Duffy at deblrduff@gmail.com to receive a Zoom invitation or for more information.
Register For A Different Kind of Book Club
Mahjong

Mahjong is back! We will begin hosting Mahjong every Tuesday from 11:00 until 1:45 pm. Initially we are limiting this program to 20 participants. Please register by emailing Barbara Loewengart at bloewengart@mclinc.org or you may call the library at 610-666-6640. All are welcome.

Register For Mahjong
Understanding Your Retirement Road Map

Presented via Zoom by John Crowley, MBA

Do you have a clear path on the winding road that is your financial future? Do you fully understand the potential benefits available to you?

In this 4-part ZOOM workshop series, you will learn about several key factors that impact your retirement:
Part 1, August 5th at 6:30 pm will cover Social Security claiming
strategies to optimize your Social Security benefit.
Part 2, August 12th at  6:30 pm focuses on Medicare basics and what supplemental options you have.
Part 3, August 19th at  6:30 pm is Retirement Income Planning; you will learn about the different options available to you when you retire and what the differences are. We will discuss coordinating your Social Security and Pension with your retirement savings, along with various withdrawal strategies.
Part 4, August 26th at  6:30 pm  is "The Income for Life Model." In this
session, you will learn how to build and simplify your retirement income plan
using a bucket or ladder strategy.
Part 5, Sept 2nd at  6:30 pm  is Women in Retirement. This event is for women only. In this workshop Social Security Planning,
managing Healthcare in retirement, retirement income planning and a Bucket approach for creating an income for life will be discussed.
Make sure you have a retirement road map that paints a clear picture of your
financial future to put your mind at ease.
Register For Understanding Your Retirement Road Map
Adult Summer Reading

Summer Reading will begin on Monday, June 21st and run through August 13th, 2021. Leave a review on Beanstack of the books you are reading or listening to and you will be entered into a weekly drawing to win a gift card. Register at: https://lowerprovidencelibrary.beanstack.org/reader365
For more information contact Barbara Loewengart at bloewengart@mclinc.org or you may call the library at 610-666-6640. All are welcome!

Questions about Adult Summer Reading
Memoir Writing Circle

On August 9, September 13 and October 11 the group will be meeting in person from 6:30 – 8:00 pm at the Eagleville Park Pavillion. Each month a member of the group offers a writing prompt.  Each member submits their piece to the group by a specified deadline and everyone offers each other supportive feedback. Submitting a piece each month is not required, but definitely encouraged. Please contact Kathy Thomas at k3Thomas@yahoo.com for more information or to become part of the group.

Join writers in finding their voice through memoir writing. The group will use writing prompts, poems, journal entries and images to discover the compelling themes and stories that comprise a memoir. Suitable for writers of all levels and experience.
Register For Memoir Writing Circle
Medicare
Douglas Keene, the APPRISE coordinator for Montgomery County, wants our patrons to know that state-trained APPRISE volunteer counselors have always offered free, unbiased easy-to-understand information about the best plans for health coverage for Medicare recipients. Counselors are available at (610) 834-1040 ext. 120 to return calls and assist people with their Medicare concerns? In addition, APPRISE has put a number of informative Medicare presentations (and more) on their web site at www.rsvpmc.org/medicare-help.  You can watch these presentations on your devices at your convenience.

Register For Medicare