Welcome to the Adult Services page of the Lower Providence Community Library website.  Find upcoming Programs & Events, check out our Resources for Readers, and send us your recommendations for books, DVDs, and other materials you would like to have in the library.  Also, please let us know if you have any ideas for programming. We would love to hear from you!
To register for programs, email Barbara Loewengart or call the library at 610-666-6640 for the Circulation Desk.
---
Winter Reading Challenge
We are excited to announce our first ever WINTER READING CHALLENGE!  Adults and Children can read and log their minutes and reviews and will be entered into a weekly prize drawing!
Sign up at the link below!  Both challenges officially begin on January 18 and will run for six weeks.
If you have previously created an account the challenge will be live when you login to sign up.
Adult Yoga
Yoga taught by certified yoga instructor Kamini Patel via Zoom. Class times are as follows:

Monday @ 4:00 pm
Tuesday @ 7:30 pm
Wednesday @ 12 noon
Friday @ 12 noon

Zoom ID    6568878396
Password  000816

Register For Adult Yoga
Chair Yoga for Adults
Chair yoga (gentle yoga for people with less mobility) taught by certified yoga instructor Kamini Patel via Zoom on Tuesdays at 2:00 pm and Thursdays at 4:00 pm.

Zoom ID    6568878396
Password  000816
Register For Chair Yoga
Meditation Sessions
Experience the many benefits of meditation.  Meets Monday evenings via Zoom at 7:00 pm. Taught by Roger Shaughnessy, YT-200.  Please contact Roger directly via email  with the subject line "Monday Night Meditation" at rvshaughnessy@yahoo.com
Please join us for FREE meditation sessions. Open to all levels. Bring your active mind and wear comfortable clothing.
Register For Meditation Sessions
On Wednesday, February 17 at 7:00 pm, we will be discussing via Zoom The Thirteenth Tale by Diane Setterfield.  Please email Library Director Marija Skoog at mlskoog@mclinc.org for Zoom credentials.  All are welcome!
Biographer Margaret Lea returns one night to her apartment above her father's antiquarian bookshop. On her steps she finds a letter. It is a hand-written request from one of Britain's most prolific and well-loved novelists. Vida Winter, gravely ill, wants to recount her life story before it is too late, and she wants Margaret to be the one to capture her history. The request takes Margaret by surprise—she doesn't know the author, nor has she read any of Miss Winter's dozens of novels.
Late one night, while pondering whether to accept the task of recording Miss Winter's personal story, Margaret begins to read her father's rare copy of Miss Winter's Thirteen Tales of Change and Desperation. She is spellbound by the stories and confused when she realizes the book only contains twelve stories. Where is the thirteenth tale? Intrigued, Margaret agrees to meet Miss Winter and act as her biographer.
As Vida Winter unfolds her story, she shares with Margaret the dark family secrets that she has long kept hidden as she remembers her days at Angelfield, the now burnt-out estate that was her childhood home. Margaret carefully records Miss Winter's account and finds herself more and more deeply immersed in the strange and troubling story. In the end, both women have to confront their pasts and the weight of family secrets. As well as the ghosts that haunt them still. (From the publisher.)
Register For The Evening Book Discussion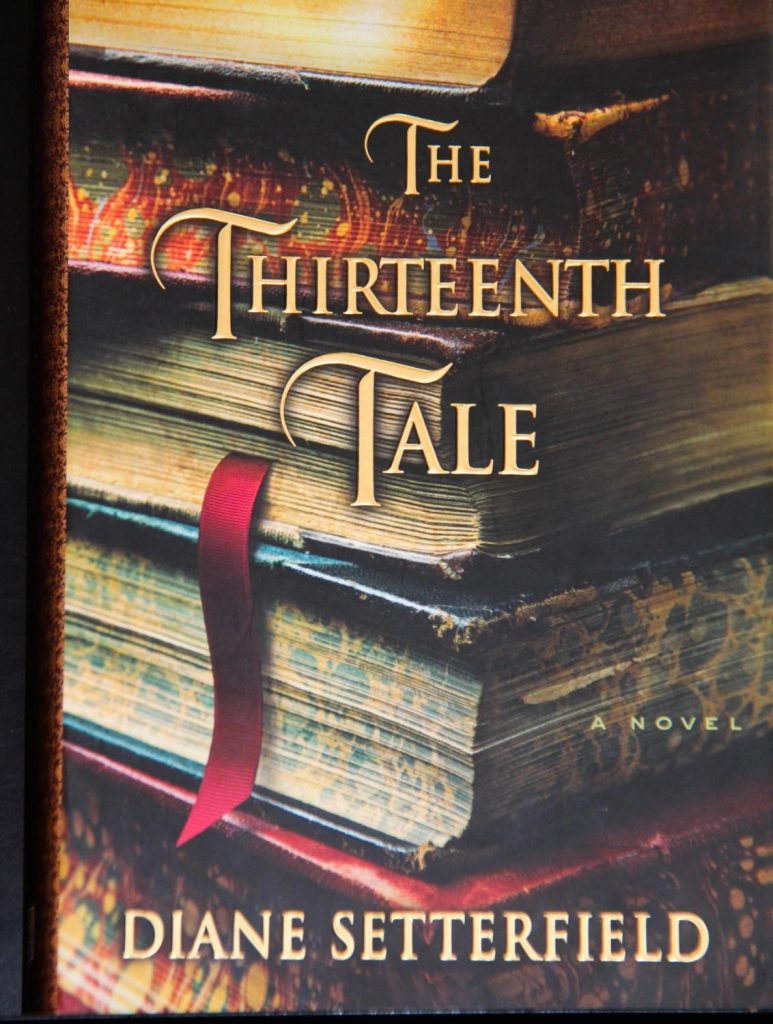 On Tuesday, February 16 at 12:30 pm, we will be discussing via Zoom Necessary Lies by Diane Chamberlain. Please email Reference librarian Barbara Loewengart at bloewengart@mclinc.org for Zoom credentials.  All are welcome!
A small southern town fifty years ago, and the darkest—and most hopeful—places in the human heart.
After losing her parents, fifteen-year-old Ivy Hart is left to care for her grandmother, older sister and nephew as tenants on a small tobacco farm. As she struggles with her grandmother's aging, her sister's mental illness and her own epilepsy, she realizes they might need more than she can give.
When Jane Forrester takes a position as Grace County's newest social worker, she doesn't realize just how much her help is needed. She quickly becomes emotionally invested in her clients' lives, causing tension with her boss and her new husband. But as Jane is drawn in by the Hart women, she begins to discover the secrets of the small farm—secrets much darker than she would have guessed. Soon, she must decide whether to take drastic action to help them, or risk losing the battle against everything she believes is wrong.
Set in rural Grace County, North Carolina in a time of state-mandated sterilizations and racial tension, Necessary Lies tells the story of these two young women, seemingly worlds apart, but both haunted by tragedy. Jane and Ivy are thrown together and must ask themselves: how can you know what you believe is right, when everyone is telling you it's wrong? (From the publisher.)
Register For The Afternoon Book Discussion Group
A Different Kind of Book Club

A Different Kind of Book Club focuses on reading books with happy endings (romance, light fantasy, cozy mysteries and the occasional nonfiction). New members are welcome.
On Tuesday, February 16 at 7:00 pm, the club will be discussing My Beloved World by Sonia Sotomayor. Meets on the 3rd Tuesday of each month. All are welcome to join. Please email Debra Duffy at deblrduff@gmail.com to receive a Zoom invitation or for more information.
Register For A Different Kind of Book Club
Valentine's Day Card Making

Monday, February 1
Get creative with Sheetal Wagh as she shows you how to create cards through her YouTube channel. The library will provide you with materials to create three Valentine's Day cards. Card materials and design sheet MUST be picked up at the library between 2/1 – 2/6.
Registration required.
Register For Valentine's Day Card Making
Memoir Writing Circle

The Memoir Writing Circle, which under normal circumstances would meet in person at the library, is now sharing their writing via Email. Once a month a member of the group offers a writing prompt.  Each member submits their piece to the group by a specified deadline and everyone offers each other supportive feedback. Submitting a piece each month is not required, but definitely encouraged. Please contact Kathy Thomas at k3Thomas@yahoo.com for more information or to become part of the group.

Join writers in finding their voice through memoir writing. The group will use writing prompts, poems, journal entries and images to discover the compelling themes and stories that comprise a memoir. Suitable for writers of all levels and experience.
Register For Memoir Writing Circle
Medicare
Do you have questions about Medicare? Need assistance with what Medicare options are available? Need to know what plan is right for you? Please call 610-834-1040 ext.120 to discuss your Medicare concerns and questions with an APPRISE counselor. APPRISE is a program funded by the Pennsylvania Department of Aging and other agencies designed to help Medicare beneficiaries understand their Medicare and health choice options.
Register For New to Medicare