Welcome to the Adult Services page of the Lower Providence Community Library website.  Find upcoming Programs & Events, check out our Resources for Readers, and send us your recommendations for books, DVDs, and other materials you would like to have in the library.  Also, please let us know if you have any ideas for programming. We would love to hear from you!
To register for programs, email Barbara Loewengart or call the library at 610-666-6640 for the Circulation Desk.
---
Adult Yoga
Yoga taught by certified yoga instructor Kamini Patel via Zoom. Class times are as follows:

Monday @ 4:00 pm
Tuesday @ 7:30 pm
Wednesday @ 12 noon
Friday @ 12 noon

Zoom ID    6568878396
Password  000816

Register For Adult Yoga
Chair Yoga for Adults
Chair yoga (gentle yoga for people with less mobility) taught by certified yoga instructor Kamini Patel via Zoom on Tuesdays at 2:00 pm and Thursdays at 4:00 pm.

Zoom ID    6568878396
Password  000816
Register For Chair Yoga
Meditation Sessions
Experience the many benefits of meditation.  Meets Monday evenings at 7:00 pm. Taught by Roger Shaughnessy, YT-200.  Please contact Roger directly via email  with the subject line "Monday Night Meditation" at rvshaughnessy@yahoo.com
Please join us for FREE meditation sessions. Open to all levels. Bring your active mind and wear comfortable clothing.
Register For Meditation Sessions
On Wednesday, August 19 at 7:00 pm, we will be discussing via Zoom Nickel Boys by Colson Whitehead. Please email Library Director Marija Skoog at mlskoog@mclinc.org for Zoom credentials.  All are welcome!
As the Civil Rights movement begins to reach the black enclave of Frenchtown in segregated Tallahassee, Elwood Curtis takes the words of Dr. Martin Luther King to heart: He is "as good as anyone."
Abandoned by his parents, but kept on the straight and narrow by his grandmother, Elwood is about to enroll in the local black college. But for a black boy in the Jim Crow South of the early 1960s, one innocent mistake is enough to destroy the future.
Elwood is sentenced to a juvenile reformatory called the Nickel Academy, whose mission statement says it provides "physical, intellectual and moral training" so the delinquent boys in their charge can become "honorable and honest men."
In reality, the Nickel Academy is a grotesque chamber of horrors where the sadistic staff beats and sexually abuses the students, corrupt officials and locals steal food and supplies, and any boy who resists is likely to disappear "out back."
Stunned to find himself in such a vicious environment, Elwood tries to hold onto Dr. King's ringing assertion "Throw us in jail and we will still love you." His friend Turner thinks Elwood is worse than naive, that the world is crooked, and that the only way to survive is to scheme and avoid trouble.
The tension between Elwood's ideals and Turner's skepticism leads to a decision whose repercussions will echo down the decades. Formed in the crucible of the evils Jim Crow wrought, the boys' fates will be determined by what they endured at the Nickel Academy.
Based on the real story of a reform school in Florida that operated for one hundred and eleven years and warped the lives of thousands of children, The Nickel Boys is a devastating, driven narrative that showcases a great American novelist writing at the height of his powers. (From the publisher.)
Register For The Evening Book Discussion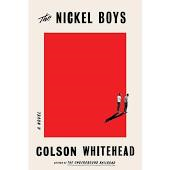 Virtual summer reading is here from June 22nd – September 4th!
Join us online as we present an interactive, virtual, summer reading program! To get started, simply SIGN UP for BEANSTACK by clicking here.
Write a review for each book you listen to or read to be entered in a weekly drawing.  All are welcome to participate!

On Wednesday, August 19 at 3:30 pm, we will be discussing via Zoom Maine by J. Courtney Sullivan. Please email Reference librarian Barbara Loewengart at bloewengart@mclinc.org for Zoom credentials.  All are welcome!
Sullivan introduces four unforgettable women who have nothing in common but the fact that, like it or not, they're family.
For the Kellehers, Maine is a place where children run in packs, showers are taken outdoors, and old Irish songs are sung around a piano. Their beachfront property, won on a barroom bet after the war, sits on three acres of sand and pine nestled between stretches of rocky coast, with one tree bearing the initials "A.H." At the cottage, built by Kelleher hands, cocktail hour follows morning mass, nosy grandchildren snoop in drawers, and decades-old grudges simmer beneath the surface.
As three generations of Kelleher women descend on the property one summer, each brings her own hopes and fears. Maggie is thirty-two and pregnant, waiting for the perfect moment to tell her imperfect boyfriend the news; Ann Marie, a Kelleher by marriage, is channeling her domestic frustration into a dollhouse obsession and an ill-advised crush; Kathleen, the black sheep, never wanted to set foot in the cottage again; and Alice, the matriarch at the center of it all, would trade every floorboard for a chance to undo the events of one night, long ago.
By turns wickedly funny and achingly sad, Maine unveils the sibling rivalry, alcoholism, social climbing, and Catholic guilt at the center of one family, along with the abiding, often irrational love that keeps them coming back, every summer, to Maine and to each other. (From the publisher.)
Register For The Afternoon Book Discussion Group
A Different Kind of Book Club

A Different Kind of Book Club focuses on reading books with happy endings (romance, light fantasy, cozy mysteries and the occasional nonfiction). New members are welcome.

On Tuesday, August 18 at 7:00 pm, the club will be discussing The Red Address Book by Sofia Lundberg. Meets on the 3rd Tuesday of each month. All are welcome to join. Please email Debra Duffy at deblrduff@gmail.com to receive a Zoom invitation or for more information.
Register For A Different Kind of Book Club
Medicare
Do you have questions about Medicare? Need assistance with what Medicare options are available? Need to know what plan is right for you? Please call 610-834-1040 ext.120 to discuss your Medicare concerns and questions with an APPRISE counselor. APPRISE is a program funded by the Pennsylvania Department of Aging and other agencies designed to help Medicare beneficiaries understand their Medicare and health choice options.
Register For New to Medicare